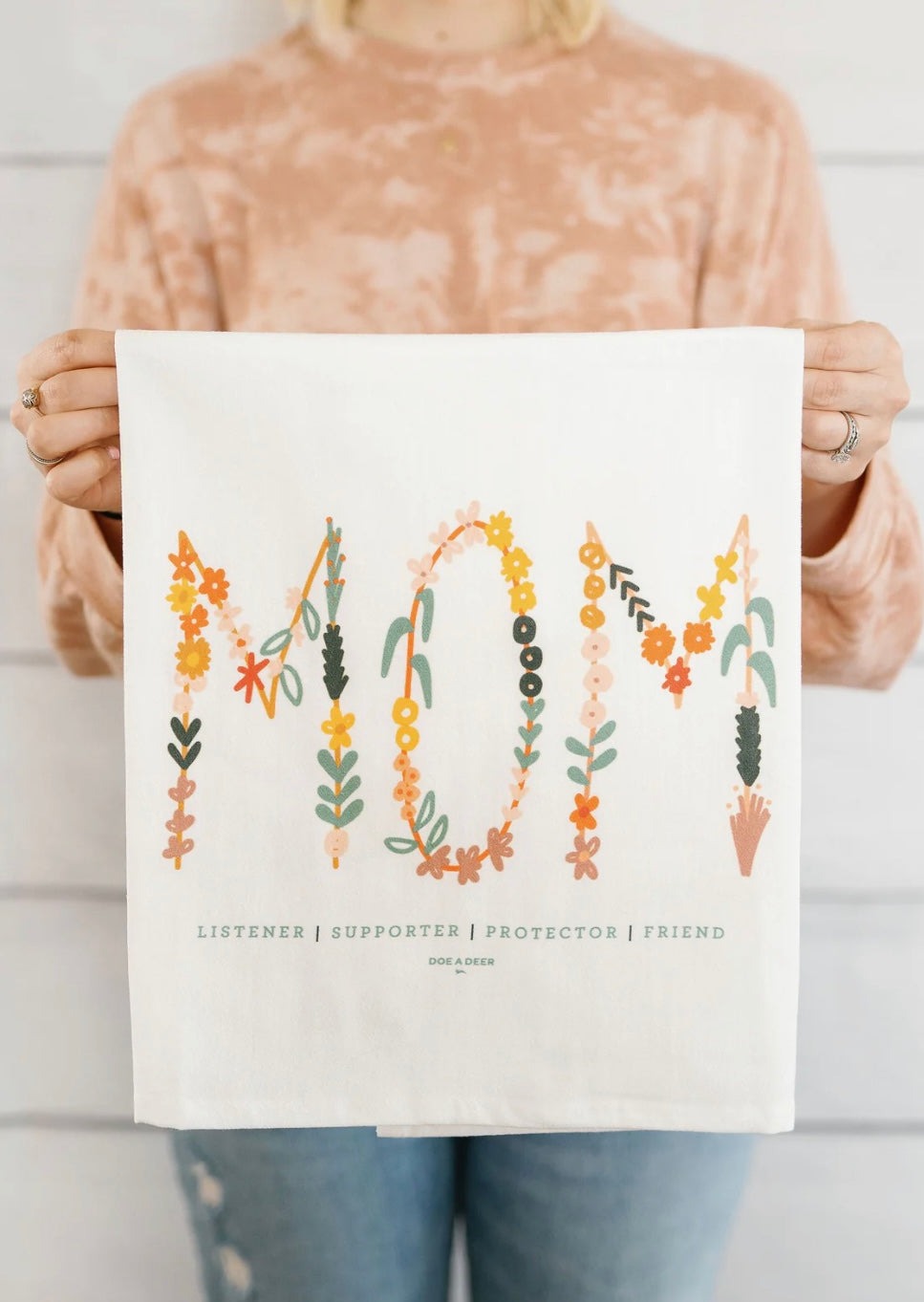 Mom Flour Sack Towel
---
A 28 x 29 in white flour sack cotton towel with large floral text "MOM" followed by important descriptors of "mom": "Listener, Supporter, Protector, & Friend." There are so many roles that moms play in our lives, and on this tea towel, Doe a Deer has listed a few notable favorites. Mothers deserve all of the credit in the world for the selfless things they do to raise us.
Please note that since the fabric of these towels is stretchy & soft, not every towel will be the exact same size or a perfect square, and that's the beauty of American-made flour sack cotton!
Orders are processed within 2 business days, with the exception of special orders, and will be shipped based on the shipping method selected by the customer at checkout unless otherwise communicated. We also offer free local delivery to St. Joseph, Ogden, Royal, Sidney, Champaign, Urbana, and Mahomet, Illinois.
Shipping Methods
We ship domestically via USPS and UPS. All available shipping methods and their associated rates will be viewable to customers at checkout. For USPS this can include: First Class Package, Priority Mail, and Priority Mail Express. For UPS this can include: Ground, Next Day Air Saver, Next Day Air, and Next Day Air Early. 
Free Local Delivery
This option only populates on the Shipping Tab after you have filled out the Information Tab at checkout. Most orders are fulfilled and delivered within 72 hours unless otherwise communicated.